It is a cold, rainy day here in NC. But that cold rain is going to bring up some nice green lawns and colorful flowers.
A tulip and a hyacinth from my garden.
And speaking of flowers, after a little research, I found that this year's Spring trend is leaning towards the natural. Flowers, leaves, sticks, stones, insects, anything you can find and wrap a wire or bead around. Getting in touch with your natural surroundings. What better way to reacquaint yourself with the new growth of Spring than to wear it?
I've seen little flowers in glass bottles, tiny ferns encased in resin, real flower terrarium pendants, so much and so pretty! So I decided to add my voice to theirs.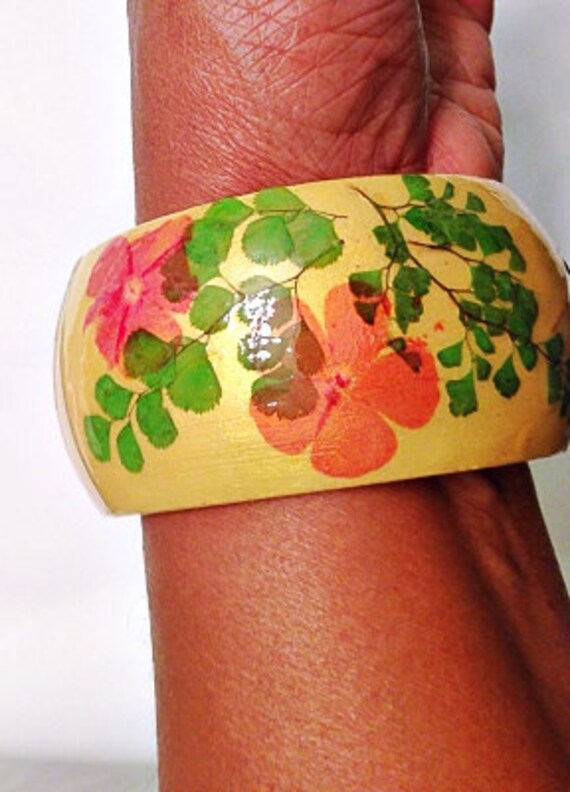 Dried Flower Bangle
I took real dried flowers and added them to a gold painted bangle. Lots of varnish to protect the fragile petals and you have a lovely way to celebrate Spring!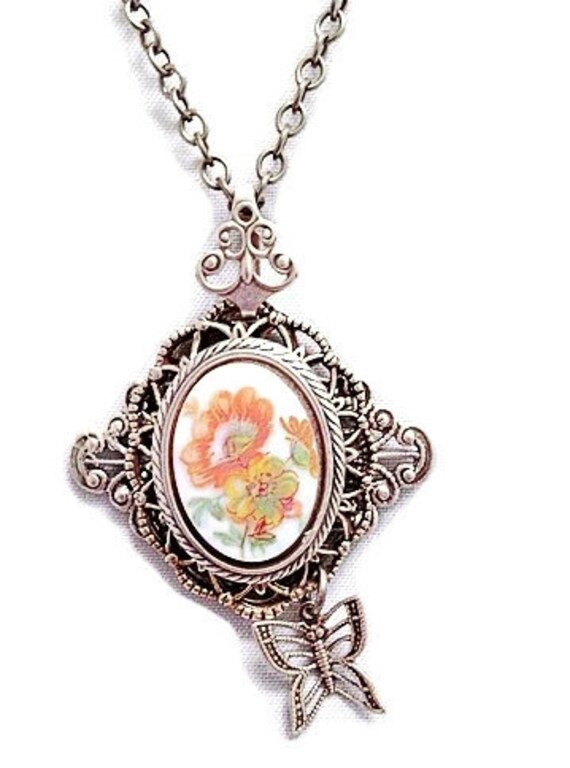 While this piece is not made with real flowers, it still is a very sweet way to bring springtime to your wardrobe! It is made with a vintage floral porcelain cabochon and is finished with a teeny butterfly that moves when you do!
So, whether you go for the real deal in flower jewelry, or just a little flower-shaped trinket, there are so many ways to bring in the fresh, new, warm days of Spring!!
Visit my shop,
Patricia Bowe Designs
on Etsy for more
Springtime Gorgeousness!